ANNUAL TRIP TO NATIONAL WEATHER SERVICE IN RAPID CITY, SD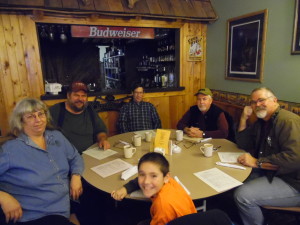 Breakfast in Sundance, WY on the way to Rapid City
L-R, Donna, K4EMR, Rob, K7EMR, Jack, WY7JR, Charlie, K7CWM, Wade, W7WBW, and seated in front is Kenny.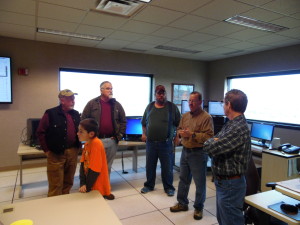 In the main hub being briefed on how things happen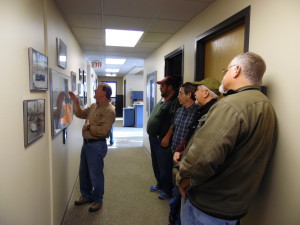 Being shown pictures on the Hall of Fame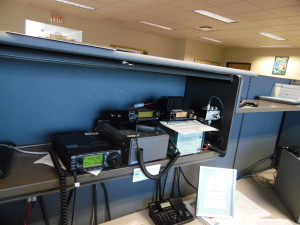 The Ham Station within the Rapid City NWS offices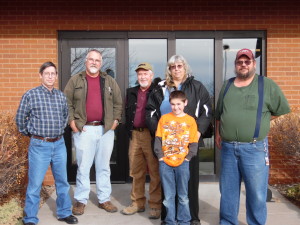 Thanks to the Rapid City NWS for another successful tour!
MEMORY OF THE 8 RUN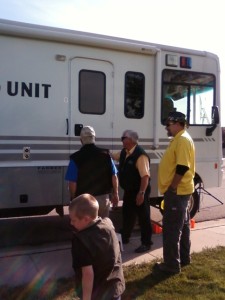 Opening the Command Center for the Memory of the 8 Run, 2014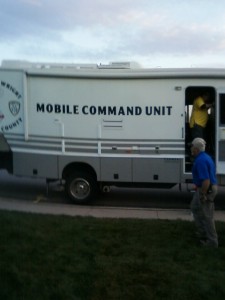 Campbell County Mobile Command Post for the Memory of the 8 Run, 2014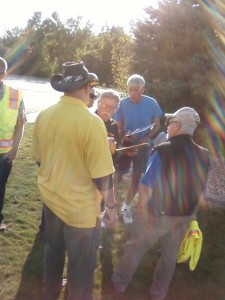 Walt, WY7WSC, gives assignments out!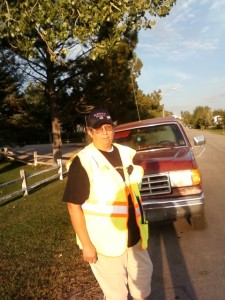 Donna, K4EMR, ready for duty!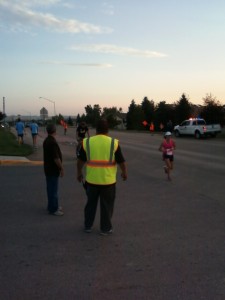 After 8 miles, the runners are still looking strong
A trip to install the new D-Star repeater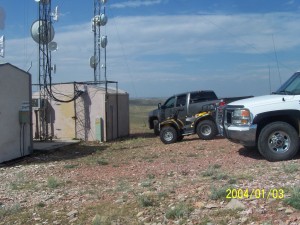 Location of D-Star and IRLP repeaters on Antelope Butte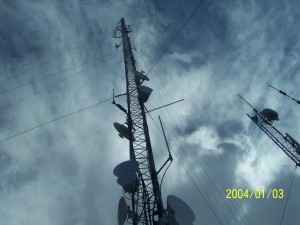 Sure am happy I don't climb towers!  That looks like a long way up there.  Can't imagine what it looks like from up at the top and on Antelope Butte.