VE session, April, 2015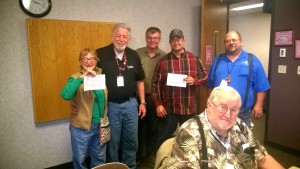 Betty, KG7NAX/AG, VE Garth, WY7GC, VE Bill, N7QAX, Chris, new Tech, VE Rob, K7EMR, with VE Bill, WU7Y(seated) after successful VE session.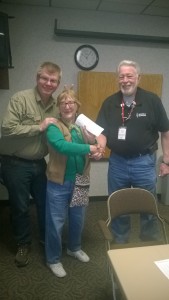 Bill, N7QAX, Betty, KG7NAX/AG, and Garth, WY7GC.
This is just Bill being Bill!
Wade, W7WBW, decided to show his Go-Box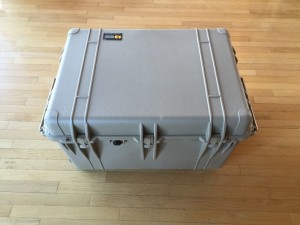 Easily packed away for storage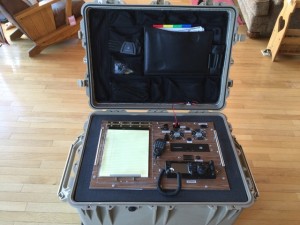 This is what you see when it is opened up.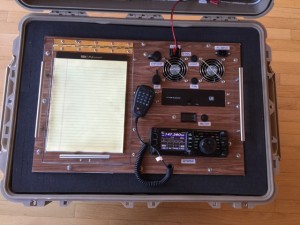 A better look at the operating console.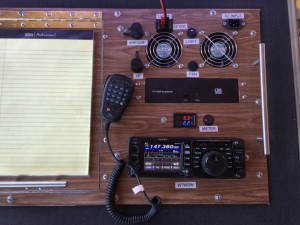 A closer view of what is there.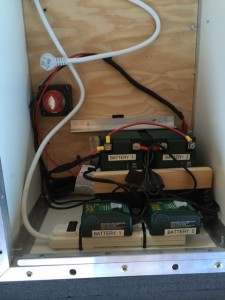 The layout in the bottom of the box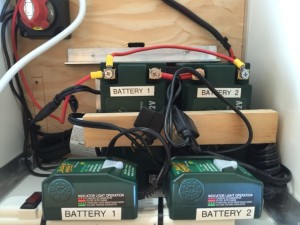 Here is how it is powered.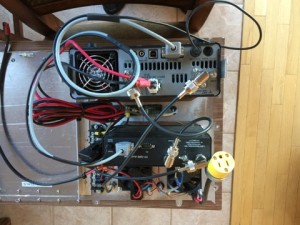 A look at the back of the radio/tunner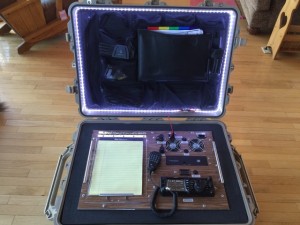 And YES, you can operate at night.